Westbrook Pediatrics
Westbrook Pediatrics is proud to be one of the leading pediatric practices in Southeast Wisconsin. We are affiliated with Children's Hospital of Wisconsin and have six pediatricians and four pediatric nurse practitioners to serve your child's needs. We take pride in providing same-day visits if your child isn't feeling well, and well-child exams generally can be scheduled within two weeks.
View video profiles of our doctors: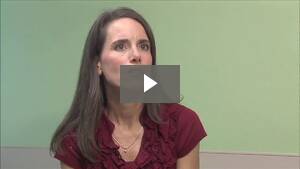 Latest updates
Pardon our dust. Westbrook is expanding our space to better meet the needs of our patients. Construction is scheduled to begin Oct. 29. Expected completion date is April 1, 2013. We plan to maintain our regular office hours throughout our construction. We look forward to sharing our new space with our patients and families.
We now have an automated system that will notify you via phone of your child's upcoming physical 2 days prior to your appointment.
Check out the latest resource articles in our For Parents section.

Several special features make our office unique:
Extended hours until 7 p.m. Monday through Thursday.
Saturday morning hours for sick visits.
Radiology and laboratory facilities in the building.
Pediatric registered nurses give daytime phone advice but have access to physicians for urgent concerns.
After-hours calls are returned by one of our physicians weekdays AND weekends until 11 p.m. Registered nurse-triage services are then available overnight, but nurses can reach the on-call physician for urgent issues. Someone from our office is available to answer your medical questions 24 hours a day, seven days a week.

About Westbrook Pediatrics
Our team of physicians has a variety of experience and expertise in pediatrics. We meet as a group twice monthly to discuss recent developments in pediatric care and to compare treatment plans to ensure we give consistent care throughout the group. Each day, we reserve special time in a physician's schedule to care for newborn infants at Children's Hospital of Wisconsin, St. Joseph's Hospital, Aurora West Allis Medical Center and Froedtert Hospital.
Westbrook Pediatrics is accepting new patients. Please visit our office, or call for a free prenatal appointment to meet with one of our physicians prior to the birth of your baby.

We look forward to meeting you!
13950 W. Capitol Drive · Suite 200
Brookfield, WI 53005
Phone: (262) 781-3065
Fax: (262) 781-3835
Map and directions